SHAMANISM
WORKING WITH ANIMAL SPIRITS


"We are many.....and will take a moment.....    
        ..... our wisdom will appear to you before we do."
Shamanism, the world's oldest healing tradition, is found in all cultures on Earth.

Shamans work with their allies--the animal spirits.

Learn the wisdom of over three hundred of these spiritual teachers.
An Endangered Species

Hear Jaguar speak
(Real Audio)


Jaguar's Wisdom Includes:

Seeing the roads within chaos
Understanding the patterns of chaos
Moving without fear in the darkness
Facilitating soul work
Empowering oneself
Moving in unknown places
Shapeshifter
Psychic sight





Hear Black Jaguar speak
(Real Audio)


Black Jaguar's Wisdom Includes :

Keeper of the circular time continuum
Gatekeeper to the Unknowable
All wisdom listed above for Jaguar



According to Mayan beliefs, the journey of the sun across the sky and the darkness of night stood for the eternal journey of human consciousness and its transformations. The sun at midday was compared to the Eagle, flying high in the sky. Then it plunges below the horizon, just as we plunge into the dark where we face our spiritual challenges and are transformed. The hidden sun was said to be Jaguar, whose spotted skin symbolized the stars glittering in the night sky. Thus, it was called the "Jaguar Sun." Jaguar is the earth father. As earth father, he presides over the sacred power in the earth and the animals who live upon it. The force that lives within the mountains, which gives them their volcanic and transformative power, is the same underworld source of power and energy as the Jaguar Sun. The Mayan word for Jaguar is IX (pronounced eesh).



Florida Panther and Eastern Puma
Critically Endangered Species

Hear Cougar speak
(Real Audio)


Cougar/Mountain Lion/Puma's Wisdom Includes:

Using leadership power wisely and without ego
Balancing power, intention, strength
Gaining self-confidence
Freedom from guilt
Cunning


For the Zunis of Turtle Island (Southwest United States), Cougar was the Master Hunter, known for its high intelligence, its knowledge of other animal and life forms, its physical prowess, its strength of will, and its intuitive ability. Cougar sees the maintenance of its territory as essential for its survival. Poshaiankia, the father of the Medicine Societies, designated Cougar the duty of carrying messages from humans to the higher spirits, because of this animal's personal power, superior knowledge, strength of will, and steadfastness. Therefore, Cougar represents the link between ourselves and the most powerful spirits in Zuni Mythology: Mother Earth, Father Sky, and the Originator of All.

WELCOME TO ALL

Our site is simple. We have no dogma, no rituals, no human teachers. We charge no fees. We accept no gifts.

We come to this place in space and time to share our teachings and to be a part of this intricate weaving of shared knowledge. Each of us has determined our placement.

This site speaks to your soul. Each of you has been a member of all the cultures, all the races and all the religions that have graced Earth.

We invite you to walk with us through our tapestry... and to awaken knowledge that lies deep within your soul.




Hear Orca speak
(Real Audio)


Orca's Wisdom Includes:

Creator of the Cosmos

Having the ability to convert raw matter into stars, planets, etc.
Freeing the soul from the physical body
Controlling rainfall on Earth
Using the vibrational energy of song to heal
Assisting humans in finding their soul's song
Soul memory
Seeing the unseen
Teaching the ability to seal soul fissures and energy leaks

According to coastal Indians, Orca was created by the hunter who carved a "blackfish" out of yellow cedar and commanded it to kill his wicked in-laws. Orca tore the men to bits and returned to the Tlingit man, Natsalane, who then ordered the sleek animals never again to prey on humans. And, to this day, Orca, the top predator of the sea, doesn't eat people. Indeed, the Tlingit people of southeast Alaska consider Orca a custodian of the sea.




"Crowbaby"

Hear Crow speak
(Real Audio)


Hear Rook speak
(Real Audio)


Crow/Rook's Wisdom Includes:





Guardian of the place before existence
Ability to move in space and time
Honoring ancestors
Ethics and Ethical behavior
Carrier of souls from darkness into light
Working without fear in darkness
Guidance while working in shadow
Moves freely in the void
Understands all things related to ethics
Shapeshifter





From a Netsilik Song:



In the very earliest time,
when both people and animals lived on earth,
a person could become an animal if he wanted to
and an animal could become a human being.
Sometimes they were people
and sometimes animals
and there was no difference.
All spoke the same language.



For many years we have been teaching our human friend, Diana, to open up, become a hollow tube, and allow us to work through her. That is all she does here. She is our link to you.
More Animals
We have determined the order of our appearance
Wolf, Lynx, Coyote and Rabbit/Hare
Heron, Owl, Cheetah, Lion and Hummingbird
Polar Bear, Tiger, Frog/Tadpole, Lizard and Mole
Deer/Hart, Goose, Butterfly/Caterpillar, Duck,
Alligator/Crocodile and Mantis
Otter, Fox, Swan and Bat
Dolphin/Porpoise, Porcupine, Elephant and Eagle
Horse/Pony/Mustang, Willie Wagtail, Squirrel, Badger, Giraffe
Hawk, Dingo, Pelican and Vulture/Buzzard/Condor
Caribou/Reindeer, Sea Eagle, Hippopotamus and Sheep/Ram/Ewe
Buffalo/Bison, Spider, Opossum and Raccoon
Snake/Serpent, Goat, Damselfly/Dragonfly and Skunk
Turtle/Tortoise, Weasel/Ferret/Mink, Armadillo and Beaver
Zebra, Penguin, Moose, Woodpecker/Sapsucker and Turkey
Llama/Guanaco/Vicuna, Koala, Peacock/Peahen and Rhinoceros
Seal, Antelope, Snow Leopard and Gull
Leopard, Bee, Hyena and Cardinal/Redbird
Black Panther, Baboon, Hedgehog and Jay
Camel/Dromedary, Falcon, Lemur and Grouse
Jackal, Goldfinch, Flamingo and Dove/Pigeon
Mouse/Lemming/Vole, Cow/Bull, Roadrunner and Chickadee
Octopus/Squid, Pig/Sow/Boar, Ant and Wasp/Hornet/Yellow Jacket
Crab, Chicken/Cock/Hen, Warthog and Beetle/Ladybug
Raven, Sloth, Gorilla and Donkey/Ass/Burro
Orangutan, Kangaroo, Panda and Roach
Elk, Manatee/Dugong, Parrot/Macaw and Ostrich
Wolverine, Bluebird and Monkey
Osprey, Cobra, Manta Ray and Grasshopper/Locust/Katydid
Golden Eagle, Meerkat/Suricate, Shark and Robin
Bear, Jellyfish, Anteater and Sparrow
Chameleon, Quail, Walrus and Scorpion
Salmon, Ibis and Rat
Whale, Crane, Wren, Mongoose and Toad
Dog, Cat, Echidna and Kingfisher/Kookaburra
Bobcat, Tarantula, Seahorse and Meadowlark
Wildebeest, Loon/Great Northern Diver, Hornbill and Platypus
Egret, Blackbird, Tasmanian Devil and Oyster
Musk Ox, Flying Fish, Snail/Slug and Finch
Kiwi, Woodchuck/Marmot/Ground Hog, Peccary/Javalina and Piranha
Sea Slug, Mosquito, Red Panda and Mockingbird
Wild Dog, Albatross, Moth, Starling/Mynah
Bee Eater, Bacteria/Protozoa, Hoopoe, Fly/Maggot/Gnat
Eel, Centipede, Nuthatch, Kinkajou
Kite, Titmouse, Swallow and Cricket
Prairie Dog, Thrush, Magpie and Bush Baby
Wombat, Pheasant, Salamander and Worm
Lobster/Crayfish, Chimpanzee, Canary and Stork
Cockatoo/Galah, Virus, Anemone and Junco
Firefly, Anhinga/Cormorant, Goldfish/Koi and Toucan
Parakeet, Muskrat, Dhole/Asian Whistling Dog and Fish
Ocelot, Coral, Nightingale and Tick
Partridge, Shrimp/Krill/Prawn, Stinkbug and Fantail
Oriole, Cuckoo, Chipmunk and Komodo Dragon
Barracuda, Waxwing, Guinea Pig/Hampster and Snipe
Leafy Seadragon, Tapir, Civet and Cassowary
Clouded Leopard, Bass, Carp and Flea
Caracal/Desert Lynx/Red Lynx, Nighthawk, Waxbill and Cuttlefish
Aye-Aye, Puffin, Whydah/Widow Bird and Conch
Resplendent Quetzal, Lungfish and Clam/Mussel
Mandrill, Termite, Sandpiper/Peep and Sand Dollar
Binturong/Bearcat, Leech, Fruit Fly,
Shrike/Butcher Bird and Gallinule/Moorhen/'Alae 'Ula'
Gazelle, Flycatcher, Emu and Horseshoe Crab
Warbler, Booby, Mayfly/Shadfly and Secretary Bird
Clown Fish/Anemone Fish, Minnow, Pine Siskin
and Beta/Betta/Siamese Fighting Fish
Angelfish, Lionfish, Grackle and Marlin/Kajiki
Serval, Lorikeet, Frigatebird and Perch
Sea Turtle, Flicker, Hermit Crab and Kingbird
Pufferfish/Blowfish/Porcupine Fish, Caracara, Spoonbill and Starfish
Anole, Kudu/Nyala/Eland, Golden Lion Tamarin and Sponge
Walking Stick, Vervet Monkey, Rhinoceros Beetle and Dung Beetle
Oryx/Gemsbok, Sea Snake, Nautilus and Patas Monkey
Springbok, Soft-shell Turtle, Sea Fan and Waterbuck
DINOSAURS
Maintained by Coelophysis
Dinosaurs walked the Earth for some 183 million years.
Travel to the distant past and learn from them.
Once again the each animal has chosen it order of appearance.

Archaeopteryx and Velociraptor
Diplodocus
Avimimus and Tyrannosaurus
Triceratops and Coelophysis
Stegosaurus and Iguanodon
Allosaurus and Apatosaurus/Brontosaurus
MYTHICAL ANIMALS
Maintained by Dragon
Unicorn and Dragon
Gryphon and Pegasus
Gargoyle and Phoenix
Our Baby Book
Maintained by Seahorse
Just Hanging Out
Maintained by Coyote
The Family Album
Maintained by Elephant
ENVIRONMENTAL ORGANIZATIONS
Make a Difference
Maintained by Dove
OUR GLOBAL VILLAGE
Maintained by Dolphin
Ascending Above Vibration
For those of you that would like to do more advanced work toward ascension visit Diana's new website:




ASCENDING ABOVE VIBRATION ENTRANCE
As always this is a free website.

Among the topics covered are:

1. The Physical and Spiritual Aspects of Our Lives
2. Letting Go of Fear and Paranoia
3. Learning to drop the bags & unlearning what you've learned
4. The Differences Between Balance and Center
5. Entering Altered States of Consciousness; A very basic introduction
6. Forming intent, remaining neutral and opening portals
7. Changing one's vibration and ascending to the new Earth
8. Plus a series of other audios made by Diana


There is a forum connected to this website.

You will be able to read the posts, but if you want to post to the forum,
you need to join the forum, which is free.

The teaching portion of this website contains
a series of audio recordings by Diana.

The forum portion is for questions relating to the audios.

I hope to see you all there.

This website was created by Diana

under the watchful eyes of my animal spirits.

animalspirits/diana


OUR DELPHI FORUM
MESSAGEBOARD, CHAT ROOMS, AND BLOGS
Maintained by Jake
If you've never used Delphi before,
you'll need to go through a quick registration.
It only takes a minute and it's free!
It allows you access to the boards, chats and blogs.

Our message board is a unique place...

It contains over 170,000 messages.

For nine years,
tens of thousands of gentle souls,
both animal and human,
paused here on their paths.

Many left their footprints as gifts to you.

These are rare and special gifts...
spoken soul to soul.

Use what you learn here in peace.


MESSAGE BOARD TOPICS INCLUDE:

ALL FORUM LESSONS ARE FREE

How to Make Your Own Animal Deck
What Does This Animal Teach?
Dreams and Their Meanings
Finding Your Animal Spirits
Free Lessons and Exercises
Meanings of Animal Visits
Poetry/Prose/Thoughts
Talk With Any Animal
Wildlife Conservation
General Shamanism
Introduce Yourself
Coyote's Fun Stuff
Forum Information
Stones and Colors
Meet New Friends
Weekly Chats
Ecology
Fun





WE ARE NOW ON TWITTER!


NAME: animalspiritsdr
BLANK TAROT STYLE CARDS
For those of you taking
Free Animal Card Reading Lessons
on the Delphi Forum

CLICKING BELOW HELPS
GOOSE CREEK WILDLIFE


HELPING INJURED, ORPHANED
OR SICK WILDLIFE
Maintained by Goose
NEVER ATTEMPT TO PICK UP OR TREAT
A RACCOON, FOX, COYOTE OR OTHER LARGE MAMMAL.
THIS CAN PUT YOU AT RISK FOR RABIES.

HELP YOURSELF AND US
KNOW THE PHONE NUMBER
OF THE ANIMAL REHABILITATOR IN YOUR AREA
Books About Helping Wildlife
Helping Orphaned or Injured Wild Birds ($3.55)

by Diane Scarazzini
To Read Reviews or Order Book


Healers of the Wild:
People Who Care for Injured and Orphaned Wildlife ($15.96)

by Shannon K. Jacobs
To Read Reviews or Order Book


Books About Living With Wildlife
Living With Wildlife: How to Enjoy, Cope With, and Protect
North America's Wild Creatures Around Your Home and Theirs ($12.00)

by Diana Landau and Shelley Stump
To Read Reviews or Order Book


Squirrels: A Wildlife Handbook
Johnson Nature Series ($12.76)

by Kim Long
To Read Reviews or Order Book


Wild Neighbors:
The Humane Approach to Living With Wildlife ($14.36)

by Hadidian, Hodge, Grandy (Editors)
To Read Reviews or Order Book


BOOKS

We have become associates of Amazon.com online purchasing store.
This will enable us to donate the money we earn from Amazon to:

Goose Creek Wildlife Sanctuary
Tallahassee, Florida

GOOSE CREEK'S WEBSITE


for the care of abandoned, orphaned and abused wildlife.

Goose Creek is an all volunteer organization
with no paid staff positions or professional fundraisers draining away donations from the animals.

IT DOES NOT COST YOU MORE TO ORDER FROM OUR SITE
AND THE ANIMALS WILL BENEFIT.



We do not benefit monetarily or otherwise from your purchases.



BOOK SECTION UNDER CONSTRUCTION
WE ARE BUILDING AN AMAZON STORE
ALL PROCEEDS STILL GO TO GOOSE CREEK.

IN THE MEANTIME ALL LINKS BELOW STILL WORK
Click Here to Visit
Our New Amazon Store

CATEGORIES INCLUDE:


ANIMAL/NATURE

SPIRITUAL

More to Come

Maintained by Owl
New Children's List Additions With Synopses
Maintained by Little Owl
Divination/Tarot Card Decks
Maintained by Owl
Books for Children
Maintained by Little Owl
Books Recommended by Our Forum Members
Maintained by Owl
Owl will be responsible for our Amazon Association as well.
SEARCH ALL OF AMAZON.COM HERE
Our webmaster is ORCA.
According to the Elders,
Whale was placed here by the Ancients from the Dog Star, Sirius,
and given the task of carrying the history of Mother Earth.
If you have questions about or problems with our site,
CONTACT ORCA BELOW:
Updated: August 16, 2012

You are the

visitor to our site.
We are honored by your presence.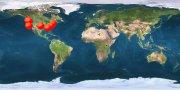 map counter
Click on the World Map
to see where the last 100 visitors
to our site are from.
It constantly changes.

Download Read Player Free
Hear the Animals Speak
Free JavaScripts provided
by The JavaScript Source
© 1997-2012 Animal Spirits® Home Page. All Rights (Except Photographs) Reserved.
No part may be used without permission.
Please notify webmaster of copyright violations
Website by Animal Spirit Graphics®